Welcome to the Home Page of:
Launceston Philatelic Society Limited.
ACN 151 343 761
You are visitor No.





to this site.
The Society was founded in 1946 by a group of people who had a common interest in stamp collecting and wanted to share their passion. The Society has continued to foster philately since that date and at present has a very active membership. Some of the members interests are, in addition to Tasmania, Australia and other countries in the region, maritime exploration, Antarctica, Tasmanian postal history and Stamp Duty stamps and their usage and postcards just to mention a few. There are also many members who are just interested in collecting a specific country , the world in general or specific themes.
The Society holds general meetings twice a month at the Max Fry Hall, Gorge Road in Trevallyn (opposite the Trevallyn Primary School and in front of the Trevallyn Bowls Club) commencing at 7:00pm. The formal part of the meeting is usually very short which is followed by a philatelic sale, a member's display or some other feature and we conclude with an opportunity to purchase philatelic material from the latest exchange/circuit sheets. We also conduct a Market Day, featuring stamps, coins and postcards, every six months (in March and September) which is open to the public and entry to this event is free and our Christmas meeting is a fund-raising night with proceeds supporting The Launceston Examiner's Empty Stocking Appeal.
In June 2011 the Society became a Company Limited by Guarantee.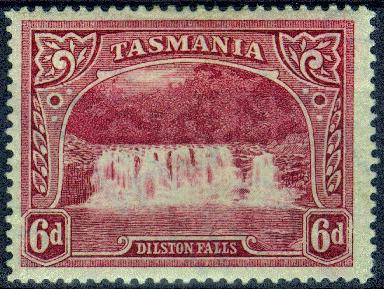 Postal Bid Sale - see note elsewhere on this page
------------------------------------------------------------------
Exhibitors: here is a general forum site that may be worth looking at.
Some very helpful hints on producing a competitive exhibit.
The Tasmanian Philatelic Society website includes useful reference articles for collectors of Tasmanian material and information about their journal, The Courier which also contains many useful articles for Tasmanian specialists

This site lists all the latest
Stamp issues from January 2002
for every country in the world.
UPU World Numbering System
Our next meeting:
Thursday 7 May 2015 @ 7pm
@ Max Fry Hall, Gorge Road, Trevallyn, Tasmania 7250
---
Featured Display: Members' Show and Tell ...
and ask a question!
.... also - Mini-sale, Exchange/Circuit Sheets
VISITORS MOST WELCOME
Also - POSTAL BID SALE .. April 2015
Catalogue and images are now
fully loaded to our website.
Click on "Postal Bid Auction" tab on the
upper left-hand side of this Home Page.
Closing date for bids - Tues 21 April @ midnight
Other services available to members;


1. Opportunity to buy or sell philatelic items through the exchange sheets circulated among members.
2. Opportunity to buy and sell at the half-yearly sales and meeting mini sales.
3. Displays and talks at each meeting.
4. Books on philately may be borrowed from the society's library.
Meetings are held at:
The Max Fry Hall (opp. Trevallyn Primary School)
Gorge Road, Trevallyn, Launceston, Tasmania.
Secretary's Contact Address
Post Office Box 1055
Launceston,
Tasmania,
Australia 7250
Phone (03) 6327 2288 (After Hours) or 6331 2580
________________________________________

VISITORS ARE ALWAYS WELCOME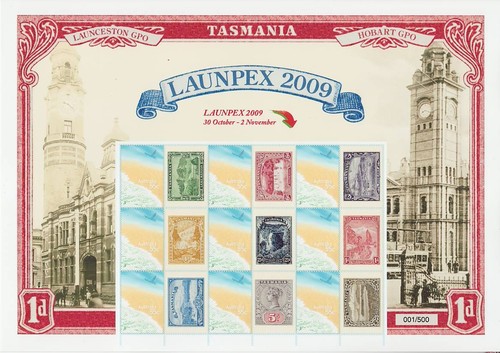 Launpex 2009 Personalised Sheetlet - $20.00 (few still available)
Meetings are normally held on:
First Thursday and third Saturday of the month.
Starting at 7.00pm - new starting time for this year!

Check out our upcoming Events.